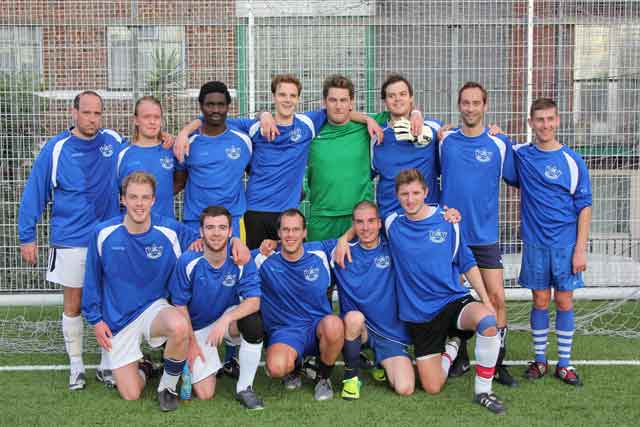 The two big London agencies came together over the weekend to settle who were the football champions.
Pre-match controversy ensued after favourites AMV BBDO FC tried to register 247 players for the game but was forced to stick to a usual 11-player squad by the local FA.
AMV's intimidation initially paid off as the team raced to a 3-1 lead against Grey LDN X1.
A shell-shocked Grey soon found their form however, as new business manager and striker, Gareth Hall, dragged his team back into the game with an emphatic 20-minute hat trick, sending fans into a cider-fuelled frenzy on a warm day in Ladbroke Grove.
And the grudge match was settled once and for all in the second half, with a nerveless performance and two further goals from the boys from Hatton Garden, leaving the final score Grey LDN X1 6 – AMV BBDO FC 3.
If you have a Daily Diary story please email sara.kimberley@haymarket.com