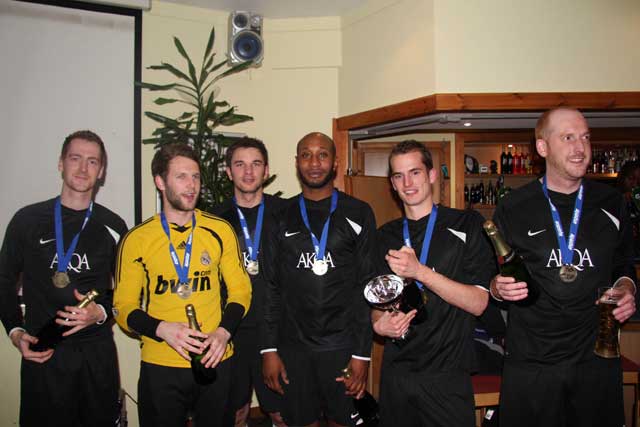 How wrong we were. The digital agency which clearly doesn't get bored of winning, beat a host of other agencies and universities to win 'The Pitch', a five-a-side football tournament set up to raise money for UCA Farnham advertising students' end-of-year degree show.
AKQA saw off competition from agencies including Poke London, Inferno, Aqueduct, Elvis, BD Network and Work Club and student teams from Southampton Solent, Lincoln, Bucks uni and UCA, to take home the cup.
The student teams who entered strategically failed to get passed the first round so they were in time to get home for Neighbours, while Poke London realised the only way of winning against the remaining student team, UCA, was to knee it's captain in the face.
Over 500 people attended the event and watched Elvis defeat The Cogs Agency, 3-2, Inferno win 4-0 before losing 1-0 to The Marketing Store, knocking them out of the competition.
The final match was between AKQA and The Marketing Store, with AKQA winning 'The Pitch Tournament' 3-1. The BD Network won the plate, coming 9th overall.

If you have a Daily Diary story please email sara.kimberley@haymarket.com