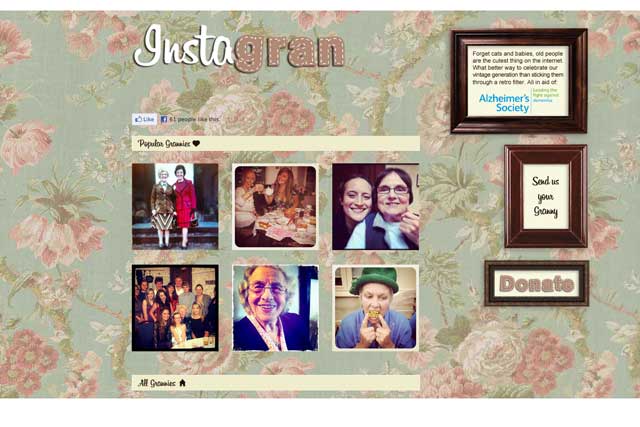 Tired of people cooing over kittens and babies, Albion creatives Pippa Harrigan and Laura Muse thought enough attention wasn't being given to gray-haired grannies across the world.
So the duo have sought to rectify this but setting up a website dedicated to showing pictures of grandmothers. The pair are asking people to 'send us your granny' to put on their website Instagran, http://insta-gran.com/, which uses vintage photo filters to give pictures a dated effect.
However the golden oldie obsession isn't just a weird phase but actual for a good cause, with the website directing users to its justgiving page to raise money for Alzheimer's Society.
If you have a Daily Diary story please email sara.kimberley@haymarket.com