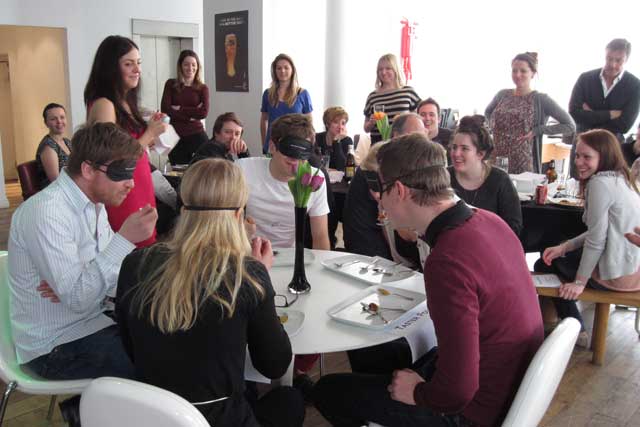 The agency decided to hold a blind taste test for the launch of its Magners' 'Made in the Dark' campaign in its canteen.
Some poor unsuspecting Magners account handlers had no idea that they were being fed spoonfuls of apple sauce, capers, black treacle, sun dried tomatoes and baby food.
However, the torture was all worth it since they were able to wash it down with copious amounts of cider afterwards. Maybe for the next campaign they should do a blind taste challenge with Magners, Bulmers and Kopparberg. Now there's a test!
If you have a Daily Diary story please email sara.kimberley@haymarket.com