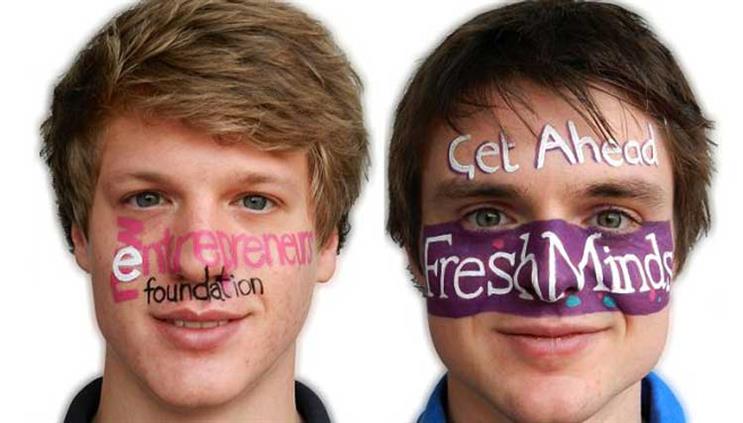 Well five months on and the 22 year-old graduates from Selqwn College, Cambridge, have proved they are clearly are no mugs when it comes to advertising.
Since setting up the website, buy my face, the duo have caught the attention of advertisers such as Paddy Power and Ernst and Young and so far have managed to raise £31,632. That is well on the way to reaching their £50,000 target in 366 days to pay off their student loan.
After realising their original plan of selling their face space for a £1 a day wasn't creating the return-on-investment they had hoped for, they have since upped their rates to £400 a day! Their next availability is Saturday 10 March. Now that gives social media a whole new meaning.
If you have a Daily Diary story please email sara.kimberley@haymarket.com