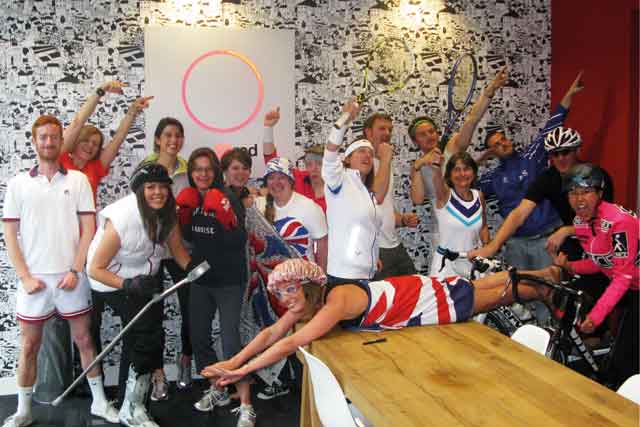 Despite the signs, the agency isn't four years behind the rest of the world. The Olympia team, which consists of the whole agency, isn't on its way to Athens but is in fact 'virtually' heading to Olympia, where the first ever Olympics was held.
Clearly a quiet time for the agency as it has decided to embark on its quest, by foot.
To get behind the London 2012 Games, which is a client of the agency, the team is being encouraged to run, walk and cycle thier way to thier offices in Kings Cross HQ covering the same distance it would take to get to Greece via Paris and Munich.
Their progress is being plotted on a map at the agency with the task of getting there before the end of the Games on Sunday with 650 miles still to go.
If you have a Daily Diary please email sara.kimberley@haymarket.com.