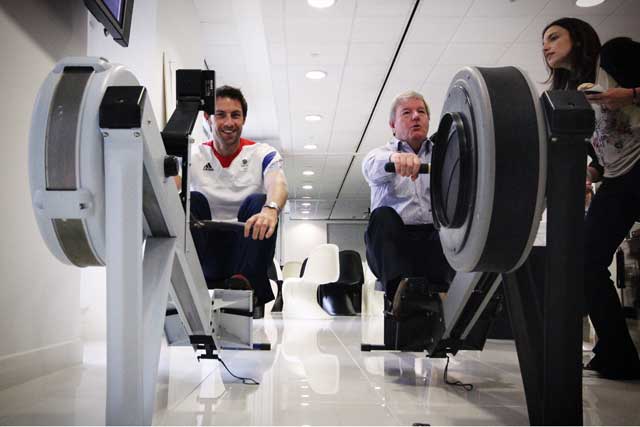 However, Sir Keith Mills, deputy chairman of London's Organising Committee for the Olympic Games (Locog), was willing to take the risk, despite wearing a suit for the occasion, since it was in aid of the charity, Sported, which he established to create sporting opportunities for disadvantaged youngsters.
The pair weren't just feeling nostalgic about the Olympic Games, but in fact were there to raise money for Draftfcb's Global Day of Giving, which marked the start of a seven-hour rowing relay.
The initiative to raise money for Sported featured two teams totalling more than 50 employees from Draftfcb in London participating in the endurance task, which pitted the agency's men against their female counterparts.
Each participant donated money to Sported every time they got on a machine. After rowing a combined total of 151,013 metres, the final tally reached more than £2,000.
Draftfcb's Global Day of Giving takes place in more than 90 countries and spans154 offices.
If you have a Daily Diary, please email sara.kimberley@haymarket.com