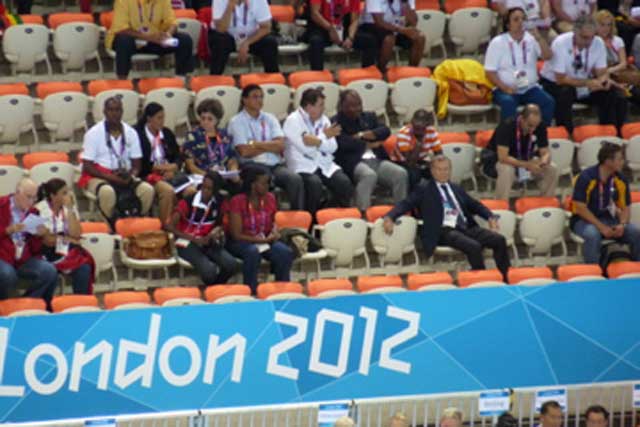 However, the WPP boss was not spotted puckering up with buddy David Cameron on the "kiss cam", or even cheering from the sidelines with royals William and Kate.
Sorrell was in fact seated on his own, seemingly unable to convince any of his 158,000 employees to join him for the event.
Though looking like a Billy No-Mates clearly did not bother Sorrell, who decided to take the opportunity of the peace and quiet to catch up on his work from his BlackBerry.
No doubt when he attended the women's beach volleyball on Saturday night at Horse Guards parade though, his work was firmly put on hold.
If you have a Daily Diary story please email sara.kimberley@haymarket.com