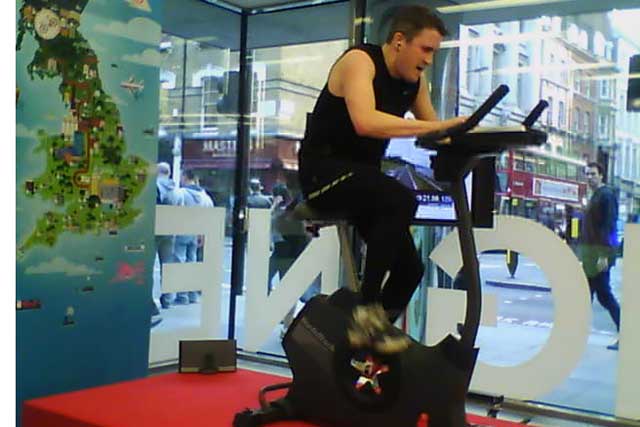 No amount of Twitting could help Engine-owned social media agency, Jam, from coming last in the group's 'virtual' sponsored cycle mission to raise money for Sports Relief.
Brave lycra-clad Engine folk peddled like mad in the window of the Engine building to cover 403 miles between London to Edinburgh, while Google maps tracks their progress and an LA Fitness instructor cracked the whip.
Engine's brand consultancy, Calling Brands, was the fastest company in the race coming first, ahead of MHP which came second followed by WCRS, Transform, Synergy, Fuel, Engine and Jam who came last only averaging 17.37 miles.
The fastest cyclist was WCRS' client services director Rick Hirst who got pulses racing with an average speed of 26.53 miles per hour.
The group's efforts did pay off as they managed to raise an impressive £3,548.44 for the charity.
If you have a Daily Diary story please email sara.kimberley@haymarket.com