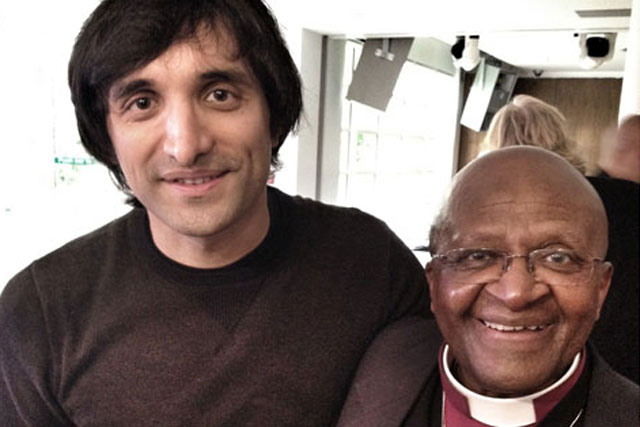 Yes the human decency makes us sick too if not a little ashamed of our fantasy of sipping piña coladas on Roman Abramovich's yacht after banking David Beckham's annual salary.
Many will not be surprised that in Ahmed's spare and sparse time he supports The Elders group, an independent group of global leaders, including UN special envoy Kofi Annan and former president of the US, Jimmy Carter, who work together for peace and human rights.
Last week Ahmed met the chair Archbishop Desmond Tutu at an Elders event to celebrate the group's fifth annivesary.
The event was held at Babylon, the venue owned by Virgin Media boss and donor to the group, Richard Branson.
If you have a Daily Diary story please email sara.kimberley@haymarket.com