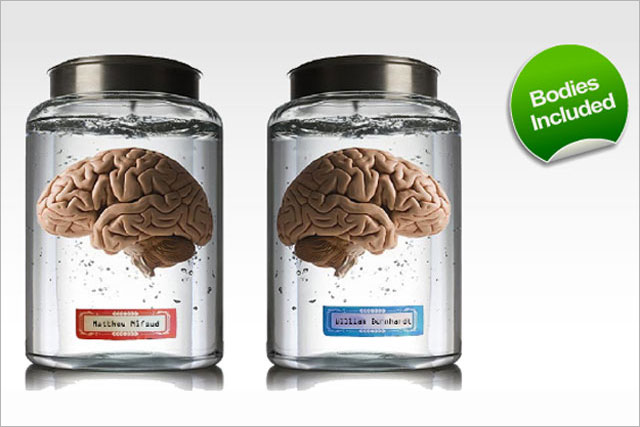 The former VCCP creatives – copywriter William Bernhardt and art director Matthew Mifsud, have decided the best way to get a job is to put their brains on the online auction site.
The pair will relinquish control of their respective brains on eBay to the highest-bidding creative director or anybody else in need of a great creative idea.
Auctions will begin on eBay on Friday 24 February at 10am with bidding starting at £1 a pop or Buy It Now for both brains for £28,000 a piece. Bodies will be included free of charge.
The initiative is supported online with dedicated website www.brainsunltd.org and social media presence on Twitter @Brains_unLtd.
Bernhardt said: "Creativity is in short supply across every industry and with corporations always on the hunt for one compelling idea that will help sell millions of products, we can provide a service that is not only unique but in high demand."
If you have a Daily Diary story you would like to share please contact sara.kimberley@haymarket.com