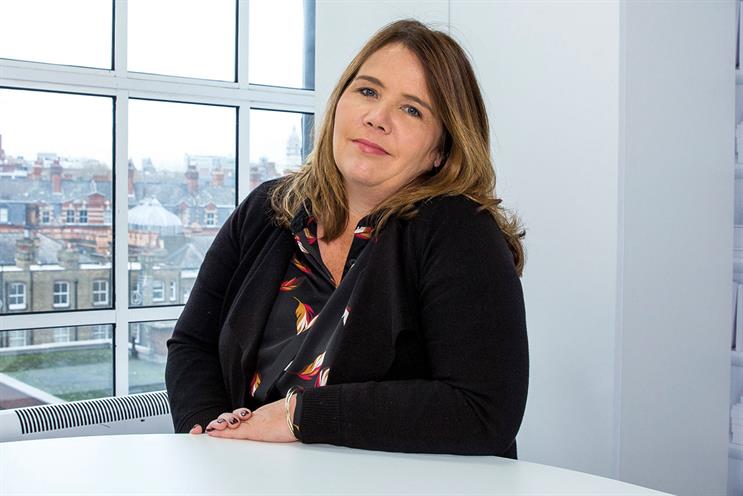 Scott "advised the company some time ago that she wanted to move on", according to an internal memo from Kevin Beatty, the chief executive of DMG Media, the publisher of Daily Mail.
Multiple sources said Scott had fallen out with Martin Clarke, the publisher and editor-in-chief of MailOnline, although a source close to the company played down such suggestions.
Clare Rush, Scott's deputy, has replaced her as chief revenue officer.
Scott made her name at MailOnline where she had worked since 2009 alongside Clarke during a period of stunning growth as the site became the world's most popular English-language online newspaper.
MailOnline's free, ad-funded model has grown under Scott and Clarke from virtually nothing to more than £80m a year in revenue.
She moved in July 2015 to take charge of all of Mail Advertising with a mandate to create a joint print and digital ad sales operation.
But she clashed with media agencies last autumn when she imposed new trading deals to reflect the Mail's market share that resulted in at least one media-buying group, Publicis Groupe, slashing its spend for four months during a stand-off.
Scott also came under pressure because of wider changes across the market as advertisers moved their money to Facebook and Google.
Print declines accelerated as big retailers such as Tesco pulled out and MailOnline battled to meet its sales targets – a double whammy when DMG Media was hoping online growth could offset falling print.
Ad revenues fell 4% in the 11 months until August 2016, with print down 12%, according to its last trading statement.
When Scott moved in 2015 to head all the Mail's advertising, she pushed for a more joined-up approach across DMG Media.
A partnership with Iceland that involved branded content in print and online across the Mail titles and Metro was one example.
Scott had a low profile on the London media circuit and was a rare senior woman in the blokey world of newspaper trading.
However, she was an active presence at Cannes Lions where MailOnline rented one of the biggest boats in the harbour for three years in a row.
It was a symbolic move that showed DMG Media was willing to shed its conservative reputation to woo ad buyers and it prompted News UK to gets its own boat this year.
Scott was also a judge for Agency of the Year at the 2016 Media Week Awards.
Lindsay Pattison, global chief executive of Maxus, which handles the Daily Mail's ad-buying, said Scott had made an impact.
"Mel is tough, tenacious with huge energy, and has brought together one sales operation at DMG Media with real focus," Pattison said, adding: "She is huge fun."
Scott was rumoured to be stepping down for at least a week.
DMG Media said it waited to announce her departure until "appropriate arrangements could be put in place to take on her responsibilities".
Beatty praised her "enormous contribution" and Scott will continue to work for him during her notice period on "strategic commercial projects".
DMG Media is one of six national newspaper publishers considering a plan to pool ad sales, dubbed Project Juno, to gain scale and make it easier for agencies to buy advertising.
Rush, who joined MailOnline in 2014, will take on "most" of her old boss's duties. Hannah Buitekant has been promoted to commercial director of programmatic advertising, a large and growing ad revenue stream.
DMG Media brings in about £350m a year in advertising revenues.