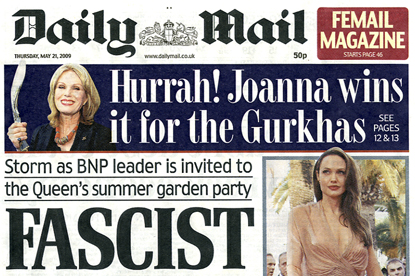 The owner of the Daily Mail revealed an 85 per cent drop in operating profit at its regional arm, Northcliffe Media, and a 59 per cent fall in its national newspaper division, Associated Newspapers.

The £239 million loss compares with a profit of £23 million a year earlier. DMGT stated it had seen an unprecedented fall in advertising revenues.

On an adjusted basis and removing other exceptional charges, the company's half-year pre-tax profit was £77 million, a drop of 47 per cent compared with £144 million a year earlier.

DMGT said that cost-cutting would help to offset weak advertising in the second half of 2009. The company added that cost-saving and revenue would improve profitability by £150 million this year.

DMGT's chief executive, Martin Morgan, said: "The overall first-half result has been badly affected by the impact of the recession on our consumer media advertising revenues."