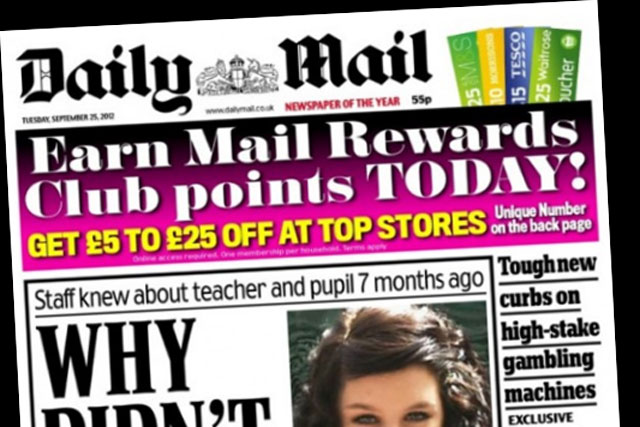 The newspaper publisher has also extolled the benefits of the Olympics, saying that underlying advertising revenues were up 7% in July and August year on year, reflecting the benefit of the 2012 Games.
The publisher's free title Metro previously disclosed that it enjoyed a strong Olympics, helped by its Adidas cover-wrap deal.
Daily Mail & General Trust (DMGT) today (25 September) updated the market on its performance in the 11 months period to the end of August.
Associated Newspapers – which publishes fthe Metro, the Daily Mail and The Mail on Sunday – reported revenues up 1%, on an underlying basis. Headcount was reduced to 3,844, which is 498 (11%) lower than at the beginning of the year.
Circulation revenues were up 4%, helped by the cover price increase from 50p to 55p of the Daily Mail.
Advertising revenues, however, were down 1% in the period. These revenues included printed newspapers, which were down 7%, while advertising revenue at Mail Online, its market-leading website, was up 72% in the period.
Across DMGT's regional division, Northcliffe, overall headcount was down by 12% (298) compared with the start of the year.
Circulation revenues at Northclifffe – whose titles include the Hull Daily Mail and the Croydon Advertiser – were up 1% on an underlying basis, benefiting from cover-price increases.
Overall, the DMGT business – which includes its business-to-business unit – reported group revenues up 3% in the period.
Martin Morgan, chief executive, said: "DMGT has delivered a solid revenue performance over the year to date, driven by continued strength in our B2B operations. The consumer business delivered a resilient performance and also benefited from incremental revenues from the Olympics."
Follow @johnreynolds10