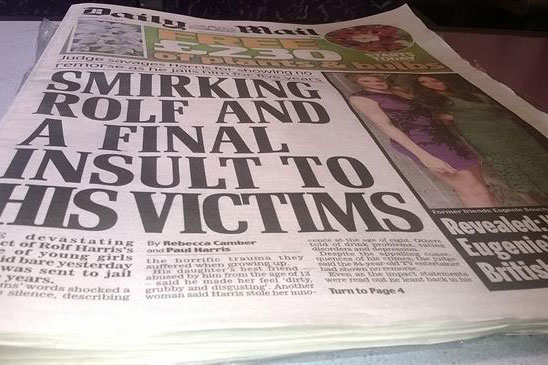 DMGT, which owns the Daily Mail, MailOnline and Metro, reported a £18m (13%) decline in print advertising revenue for the six months ending in March 2016, to around £120m. There was a 15% decline in the quarter ending in March 2016.
Circulation revenues were 3% lower due to the continued decline in the circulation volumes of the Daily Mail and the Mail on Sunday, according to the statement.
Pre-tax profit declined by 11% for the half year, which is a drop of £17m, compared to the same period last year.
DMG Media's revenue was up by 3% for the six months ending in March, at £950m.
Martin Morgan, the chief executive of DMGT, said the company's performance in the first half was "broadly in line with our expectations."
"Other than the further deterioration in the UK print advertising market which impacted DMG Media's results, the Group's revenue has remained broadly stable on an underlying basis, with growth from our B2B companies offsetting the decline from DMG Media.
In addition to the financial report, Martin Morgan, the chief executive of DMGT, announced his retirement, after eight years at the helm. He will be replaced by Paul Zwillenberg, a senior executive at Boston Consulting Group with expertise in digital.