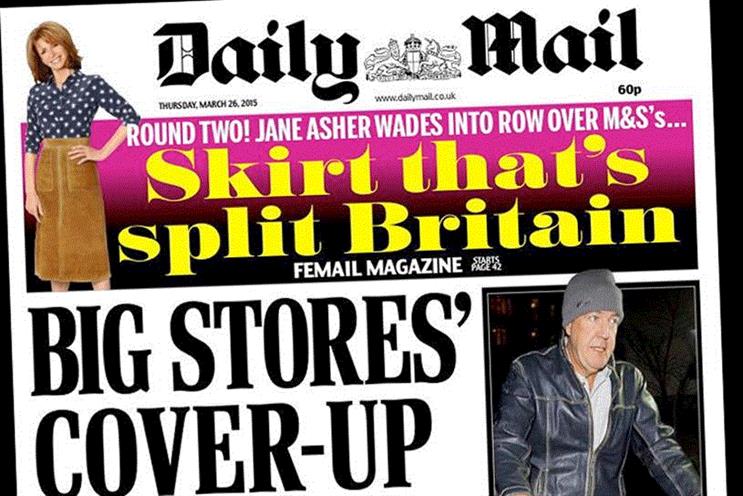 The 6% fall was partly brought about by the company's disposal of Wowcher in November 2015, it said, which had an adverse impact on reported growth.
On an underlying basis, revenue at DMG Media fell 2% in Q3 compared to the same period last year. Advertising revenue fell by 4% on an underlying basis, which was less than the 8% ad revenue fall the media division experienced in this year's previous quarter.
Despite digital ad revenue increasing by 12%, print ad revenue fell by 10% year on year. MailOnline's ad revenue increased by 18%, or £3m, which partly offset an 11% (£4m) decline at the Daily Mail and Mail on Sunday for the quarter.
Circulation was down 1% due to declining volumes, but benefited from a cover price increase implemented in February, the company said. The price of the Mail on Sunday was put up by 10p to £1.70 on 10 July.
The company reported double-digit increases in its information and risk management solutions divisions, while its B2B division was up 3% on an underlying basis.
The publisher of the Daily Mail, which forcefully argued for Britain to leave the European Union, reported that Brexit has "created some uncertainty, notably in respect of the advertising and property markets".
Paul Zwillenberg took charge of DMGT as chief executive on 1 June, following the retirement of Martin Morgan. Zwillenberg was previous global leader, media sector, for The Boston Consulting Group.