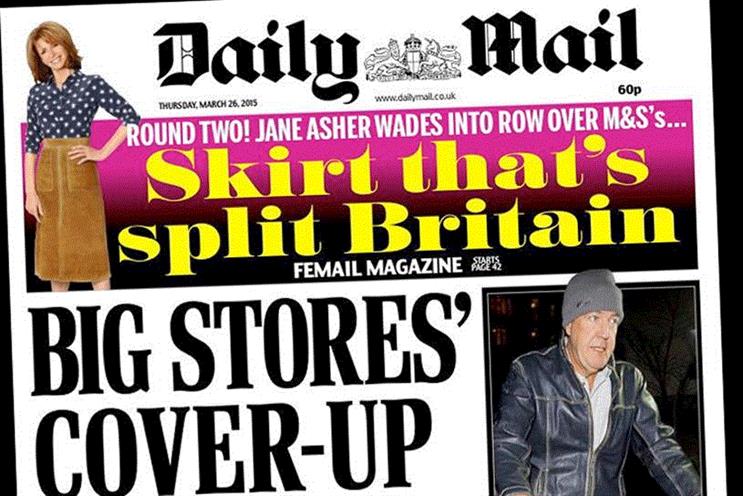 Daily Mail & General Trust's trading update showed last year's print slump, that also hit fellow publishers such as Guardian Media Group and Trinity Mirror, shows no sign of stopping.
Ad revenue has worsened since the last three months of 2015 when underlying ad sales dropped 2 per cent across print and digital at the company's newspaper division.
Booming sales at MailOnline in America, up 66 per cent in the three months to December, as well as a 17 per cent rise for the UK online operation, drove a 27 per cent or £5 million increase in digital ad revenue to £23 million.
But print tumbled 14 per cent or £7 million to £41 million.
Digital ad growth from the free website was offsetting print decline a year ago.
The Daily Mail will increase its cover price from 60p to 65p from next Monday – the first hike in three years.
Analysts at City broker Numis described the ad revenue fall as "tougher than expected" and suggested the cover price increase "helps compensate".
DMGT expects profits to stay on track as revenues at its business arm rose.