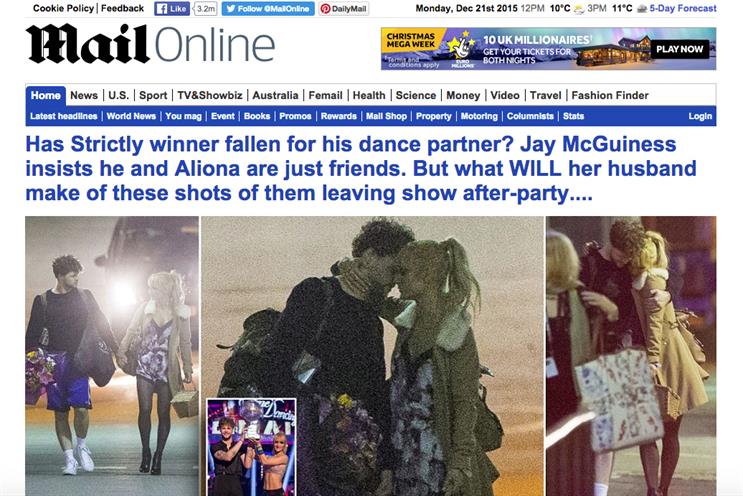 Daily Mail & General Trust disclosed details of its "contract discount and rebate provisions" for the first time in its annual report in a section about its accounting policies for DMG Media, the consumer newspaper arm.
DMGT's report for the year to September 2015 said: "The DMG Media segment enters into agreements with advertising agencies and certain clients, which are subject to a minimum spend and typically include a commitment to deliver rebates to the agency or client based on the level of agency spend over the contract period.
"These rebates can take the form of free advertising space, cash payments or both. The rebate provision is calculated using the forecast spend over the contract period and rebate entitlement set out in the trading agreement.
"Calculating the required provision therefore requires an estimate of future period spend in determining what tier of spend the agencies may reach over the agreement. At the year end the group has contract discount and rebate provisions amounting to £25.6 million."
DMG Media generated about £351 million from advertising revenues in the last financial year.
The "contract discount and rebate provisions" suggest that the company gave the equivalent of 7 per cent of those ad revenues to media agencies and clients via free ad space and cash.
The 2015 annual report said the publisher made a similar provision of £26.2 million for the year to the end of September 2014, although the 2014 annual report did not mention rebates.
It is common practice in the media industry for media owners to pay rebates. However, it is rare for a publisher or media owner to disclose such a figure.
DMGT disclosed the details in a section in the annual report called "critical accounting judgement and key sources of estimation uncertainty".
It is thought that DMGT felt it was prudent to disclose the figure in the interests of transparency as part of its accounting policies. The company did not comment on whether that was the case.
Mel Scott, who was appointed in July as the chief revenue officer of Mail Brands, the ad sales arm of DMG Media, has consolidated print and online in a unified sales team.
She moved to "fixed-price" deals at the start of November that guaranteed a minimum amount of revenue to reflect the Mail's increased share of the newspaper market (about 23 per cent).
But she admitted to Campaign that some agencies had rebelled against the new trading deals and there were "a lot of combative conversations".
Print advertising has taken a big hit this year across the industry and even the booming MailOnline failed to offset the decline at DMG Media over the summer.