Press
The Daily Mirror 'football' by DLKW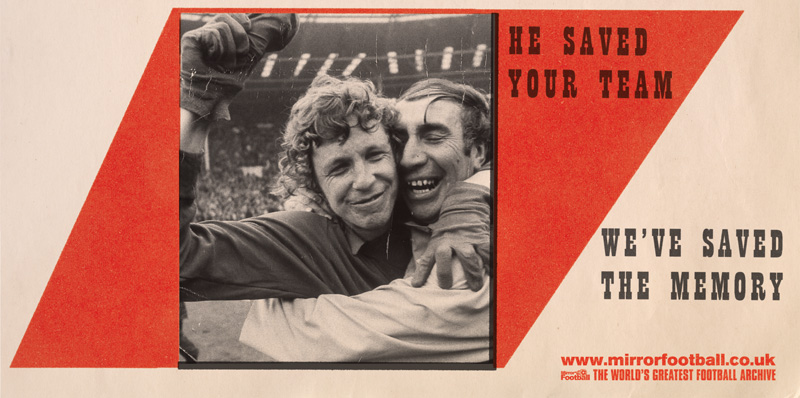 Delaney Lund Knox Warren has launched a print campaign to promote The Daily Mirror's new football site, mirrorfootball.co.uk.
The vintage feel posters feature iconic images relating to ten famous British football clubs, including Arsenal, Newcastle and West Ham.
The executions direct readers to the new Mirror website where football fans will find historic photo archives dating back to 1903.