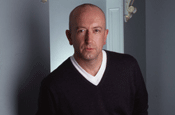 Daley has held the Manchester United job for a matter of months; he resigned from Saatchis only in February.
A statement from the football club confirmed Daley's departure, adding it was "by mutual consent". Chief executive David Gill said: "Everyone at Manchester United wishes Lee the very best for the future."
Daley was unavailable for comment.