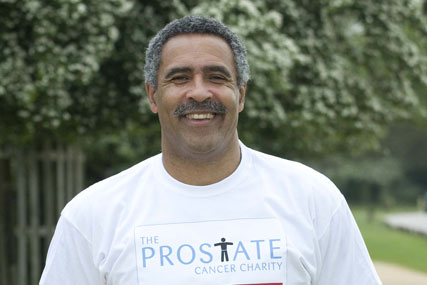 Thompson, who won decathlon gold at the 1980 and 1984 Olympics, will be supporting this year's event, which takes place this Friday (2 July) at Dorney Lake, Eton.
The industry event has also announced DNA as its first official race sponsor. The recruitment and career consultancy will be sponsors of the relay team triathlon.
In April, The Prostate Cancer Charity was unveiled as the event's first title sponsor. Following a successful debut last year, the race organisers are hoping to attract more than 1,500 triathletes to this year's event.
Daley Thompson said: "I really enjoyed being a full-time athlete and achieving success in my sport on the international stage, competing for my country. Now, people in the marketing industry have the chance to put all of their efforts and energies in to representing their organisations in the same way."

He added: "The Prostate Cancer Charity Marketing Industry Triathlon 2010 promises to be a great event, which is encouraging people who work in different sectors of the marketing industry to come together in support of the fight against the most common cancer in men in the UK.

"It will be great fun to see a range of marketing colleagues and rival companies battling it out on the day to see which firm can come out on top."
Thompson went on: "Everyone who takes part will be raising vital funds and awareness of prostate cancer and I would encourage each one of them to get out there and do their best. I will be there on the day to cheer on all of the participants. I would urge anyone who works in the marketing industry to sign up today to take part in the triathlon – it is a great chance to take on an epic challenge, represent your firm and support the work of The Prostate Cancer Charity."
For updates on The Prostate Cancer Charity Marketing Industry Triathlon follow @marketingtri on Twitter.
To enter the event – either as an individual or as part of a relay team – visit www.marketingtriathlon.co.uk