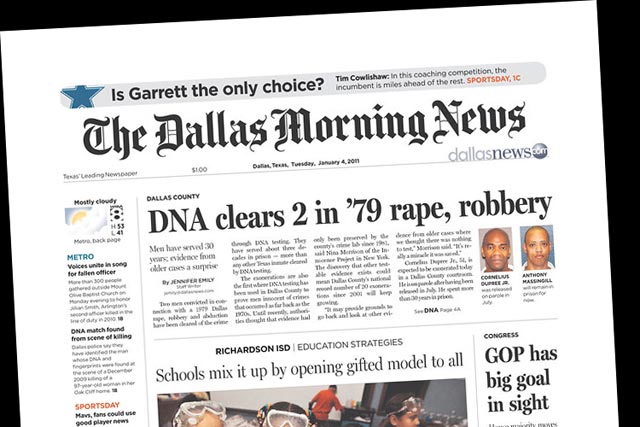 Dallas Morning News publisher A H Belo said that news, sports and other content would become subscriber-only content as of January 18, when it adopts the metered paywall model already in place at the Financial Times and planned for early this year at The New York Times.
As well as blogs, headlines, obituaries, classifieds and non-exclusive content such as wire stories will still be available free of charge and available to share.
The launch of the paywall will coincide with the launch of an iPad app and an updated iPhone app. Initially, subscriber content will be free for a one-month trial period.
As of February 15, subscribers would be charged $33.95 a month to access online and mobile content along with their print copies, while a digital-only bundle for online access to the iPad will cost $16.95 a month.
Jim Moroney, CEO and publisher of The Dallas Morning News, said: "As we have been saying for some time, we're much more than a newspaper company – we're a news media company. These digital initiatives will enhance our ability to publish important news and information for our customers on the platform of their choice.
"The relevant, local content generated by our newsroom – one of the largest among metropolitan newspapers in the country -- remains at the core of how we serve our readers and advertisers."
A H Belo has licensed The New York Times Press Engine software to power its new iPad and iPhone apps, and it will also use the software to power apps for The Providence Journal in Providence, Rhode Island, and The Press Enterprise, in Riverside, California.