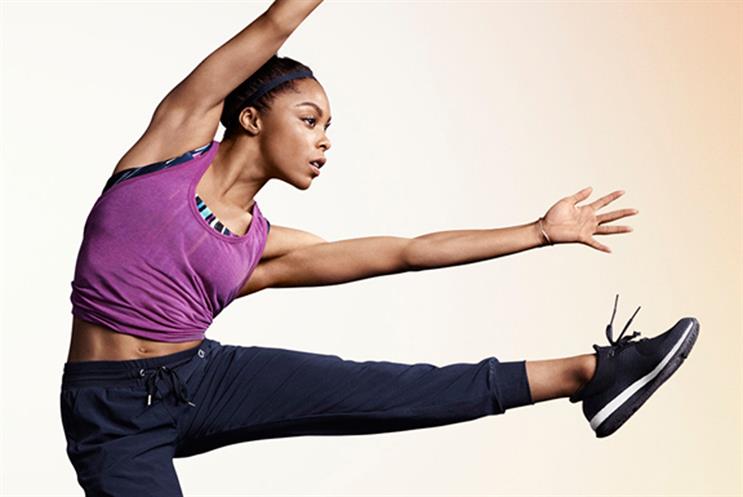 Tell us about the project
It focuses on movement and getting fit while being comfortable in what you wear. Gap and the casting director reached out to me since I'm active in dance and fitness.
What do you look for in sports clothing?
I look for great quality, style and comfort. When working out or dancing, you want to be able to focus on exactly that and not be distracted by the fit of your clothes.
How did you get into dance?
I got into dance when I was about 12. My mum was a single parent so she could only afford to put one child in dance class. She chose my older sister, since she was already in the high-school cheerleading team.
My sister would then come home and teach me what she had learned that day. I also did a lot of studying online and watched YouTube videos for inspiration.
What is your career highlight?
I have a few. My first was getting second place on America's Best Dance Crew with my group. I went on to work with Usher, Missy Elliott and Gwen Stefani.
How often do you practise?
Because I travel so much now, I don't practise as often as I'd like. But, as I'm always conducting workshops and doing industry jobs, I'm pretty much dancing daily. I do try to keep a strong core so I do a lot of sit-ups and cardio.
What's your advice for dancers?
My best advice would be to practise in all genres. This will allow you to be versatile. Keeping fit is important: working on your core, doing cardio and stretching.
Cardio keeps your stamina up, stretching makes you more flexible, while a strong core allows you to have clean moves. I would also suggest dancing full out all the time (even in practice). This allows your body to adapt to the choreography.
What's your next project?
My next project is top secret… sorry! I can say that it will be on TV and I won't be dancing behind an artist.