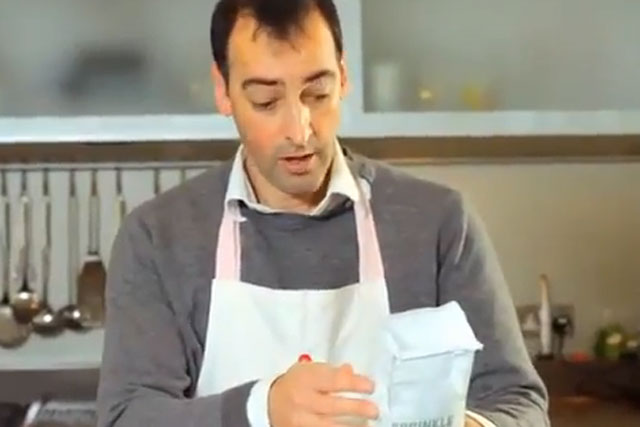 Fairtrade Fortnight runs from today (February 27) until March 11 and promises to be "the biggest online Fairtrade event ever".
The short web-based films feature 12 celebrities, including comedian Alistair McGowan, former Blue singer Simon Webbe, and 'Apprentice' star Kate Walsh.
The clips capture the celebrities – known as the Fairtrade Steppers – in various everyday scenarios.
Each time they see a Fairtrade mark they are spontaneously whipped in into an infectious "dance-frenzy", which soon spreads to everyone else nearby.
John Tashiro, marketing director at The Fairtrade Foundation, said: "Fairtrade Fortnight 2012 will be the biggest online Fairtrade event ever.
"We haven't forgotten traditional media routes, but the grassroots movement of Fairtrade supporters and campaigners in the UK are increasingly connected through online tools and communications."
The digital strategy is targeted at a wider mainstream consumer audience than before, and the organisation is looking to create an online buzz to encourage the sharing of the campaign across digital channels.
The 12 celebrities appearing in the campaign are: Alistair McGowan; Jessica Hynes; Simon Webbe; Fancesca "Cheska" Hull; Kate Walsh; Natalie Pinkham; Di Dougherty; Darren Bennett; Lilia Kopylova; Will Clarke; Louisa Lytton; and Tommy Holgate.