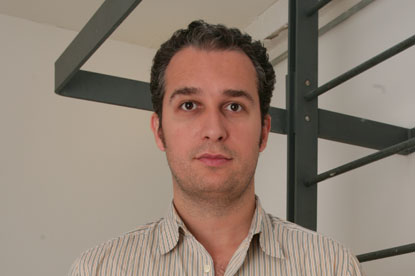 Fiandaca, who has worked at Profero since 1999, will leave the agency before Christmas but will remain a shareholder in the company and will continue to run Creative Social, the collective of digital creatives he co-founded in 2003.

He replaced Profero co-founder Wayne Arnold as European chief executive in July 2008 having previously occupied the position of global chief operating officer.

Since then Fiandaca has worked on growing Profero's European team as well as running Profero's talent strategy and Hive, its global social media team.

Fiandaca, 37, said that he has held discussions about new roles in the advertising industry but has yet to finalise anything.

He said: "After ten years Profero is in my blood and I wouldn't be leaving if it was in anything but a fantastic place but this is about me and doing something new."
Profero is expected to announce a new structure at some point in the New Year.
Wayne Arnold, who now heads Profero's New York operation , said: "Daniele has been instrumental in building Profero into the global business it now is, anyone who has worked in the ad industry and on a start-up knows that it takes a lot out of you and is hard graft so it's no surprise that he needs to take some time out and reassess what he wants to do."