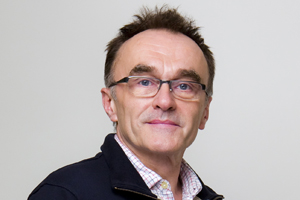 The film director behind Trainspotting and Slumdog Millionaire was voted number one on the list, which ranks the most influential people in the events industry, in recognition of his role as artistic director of the London 2012 Olympics opening ceremony.
The three-hour ceremony was watched by 80,000 people in the Olympic Stadium and nearly 27 million people on television.
Boyle has called for investment to make events like the opening ceremony possible in future, and said the UK's creative industries have replaced manufacturing as the country's primary asset. "In a modern economy, it's obvious to invest in the arts. We're not going to mass-build motor cars any more, but our brilliant industries are the creative ones," he said.
"Look at our film, theatre, music and events industries. They are phenomenal, and all lead to things like what people felt about the opening ceremony – all those industries are responsible for it."
Boyle, who is reported to have turned down a knighthood in the Queen's New Year's Honours list, says he can't take credit for the ceremony, which involved a team of more than 15,000 volunteers.
"People expect me to take personal credit for it, or to be modest because that seems wise, but it's not even in that territory. When I make a film, I sometimes think it's mine, but I don't think that about this. The ceremony was such an enormous feat and belongs to so many people – the most obvious example of that is the volunteers."
He added: "I'm very much a visitor to the events industry and to have the opportunity to explore a different discipline has been a wonderful experience. I think all the people who voted for the Event 100 Club know that I'm a kind of figurehead, rather than the sole person responsible."
Boyle is now working on the final stages of his next film, Trance, which will be released later this year.
The full Event 100 Club is revealed in Event's January issue, The Guide. To get your copy click here.