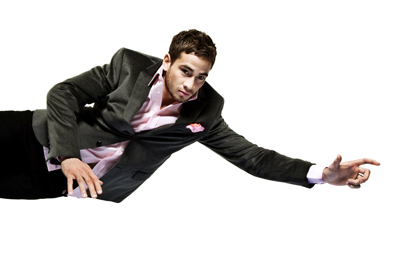 Cipriani will become the face of Eden Park's Spring and Summer 2009 collections of rugby-inspired fashions.

The England and Wasps fly-half has signed to front a six-month marketing campaign that will feature a UK press and poster push, backed by PR.

Eden Park was launched in 1987 by five former French international rugby players.

Franck Mesnel, the founder and president of Eden Park, said: "Danny Cipriani is the ideal ambassador for Eden Park as on and off the field he represents everything the brand stands for – elegance, dynamism, strength and sophistication."

Cipriani said: "I love the cut and style of the Eden Park clothes and am honoured to be working with Franck Mesnel, he was a legend in his day and started up Eden Park the year I was born."