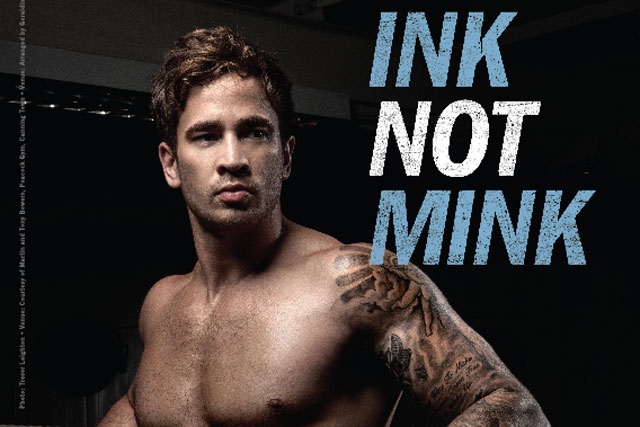 In the ad, Cipriani, who is the first rugby player to star in a Peta ad, is standing inside what appears to be a boxing ring. He is not wearing a top, displaying his varied tattoos.
Trevor Leighton, a celebrity photographer who claims to have one of the biggest collections of archive photographs in the National Portrait Gallery, took the picture of Cipriani. The work was created by Peta's in-house team.
The main copyline of the ad says: "Ink not mink". It is accompanied by smaller writing that says: "Fur looks good only on its original owner. Be comfortable in your own skin, and let animals keep theirs".
Cipriani said: "The rugby pitch is known for being a tough environment, but it's nothing compared to what some animals go through when being hunted for their fur.
"I'm proud to be helping Peta raise awareness of how to help these animals – all you have to do is not wear them!"
Although no paid media is yet booked, Peta is planning to negotiated with sports and entertainment magazines about a campaign later this year.