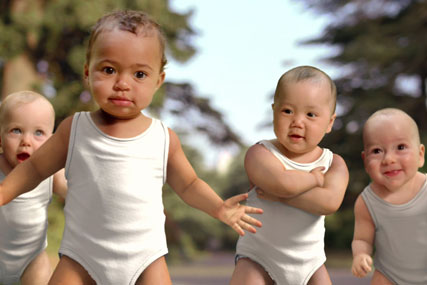 The appointed agency will work on Activia. The company also owns Shape, Actimel, Volvic and Evian.
Danone does not currently have a retained digital agency. Its UK above-the-line advertising is handled by Rainey Kelly Campbell Roalfe/Y&R.
Although Danone is not historically a big spender on digital, its "roller-skating babies" ad (pictured), created by Betc Euro RSCG in July 2009, became one of the YouTube hits of last year, with more than 45 million views in the six months after it launched.