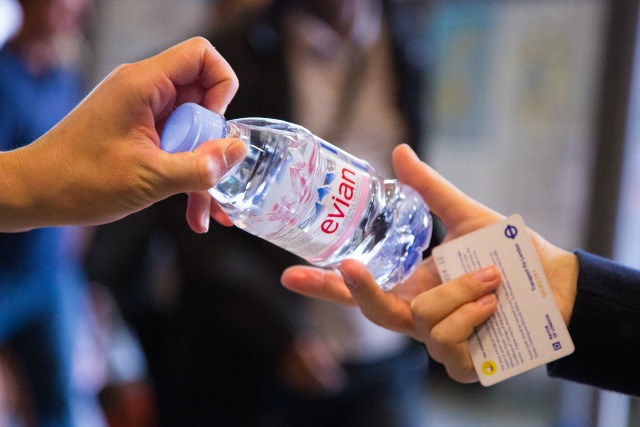 Danone has provided London Underground with 250,000 bottles of Evian water, which is being given out from today (23 July) at some of the busiest stations on the London Underground network
The activity supports TfL's ongoing Beat the Heat and Travel Better London campaign, which aims to raise awareness of how passengers can help to reduce delays and improve the environment for themselves and fellow travellers by making small changes to their travel habits.
Danone has also agreed a three-year partnership with TfL which will see additional water distribution days across the Tube network during the summer months until 2017. The partnership will help secure Evian's presence across London, which is also supported by its annual Live Young January campaigns and sponsorship of The Championships at Wimbledon.
Phil Hufton, London Underground's chief operating officer, said: "We know travelling around London during the summer months can be uncomfortable but we are making real headway towards cooling the Tube.
"By the end of 2016, 40% of the network will be served by air conditioned trains. However, there is still work to do. Cooling the deeper lines of the Tube is the big engineering challenge - but we're making significant steps forward and are not complacent about finding solutions."
Sophie Brooks, Evian senior brand manager, added the brand is "delighted" to have teamed up with TfL to give overheated commuters some refreshment.