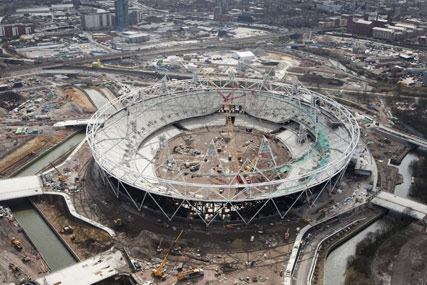 The agency landed the brief as part of a consortium called Industri[us], which pitched against 12 other groups for the business. The group will has been appointed ahead of a £22 billion regeneration of the area.
Other businesses in the consortium include urban designers Fluid, commercial property company Colliers International and the production company Dave Barrie & Associates.
Industri[us] was chosen via a competition called "Meanwhile London", run by the Mayor, the London Borough of Newham, and the London Development Agency.
The initiative was launched to find temporary uses for development sites that have stalled because of the recession.
The consortium will now oversee the strategy for the regeneration of the area, which lies between the main Olympic site in Stratford and the ExCel Centre, which will host the medal ceremonies for London 2012 Olympic and Paralympic Games.
Brian Cooper, the creative director at Dare, said: "We are extremely excited about being part of a team to create a strategy and creative work, which will play a vital part in the regeneration of the London Docklands. "
The agency will start work on the project straight away with a launch planned for later this year.