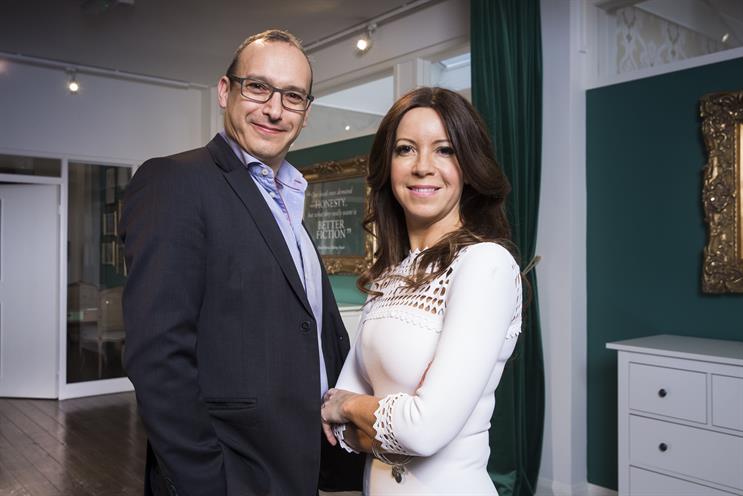 PHD has promoted managing director Verica Djurdjevic to replace Rubins, who leaves in April.
Rubins described quitting PHD after 17 years as "one of the hardest things I've ever had to do".
He said he was attracted to the recruitment consultancy founded by Kathleen Saxton in 2009 because
"talent is the thing that gets me really excited" about the media industry.
"Talent is a rare and wonderful thing and not everyone uses it properly," he added.
Saxton said Rubins was "the perfect match" as he can expand the business in areas such as board advisory work, talent retention and strategy.
Rubins will be in line for "equity" at The Lighthouse Company. Saxton owns 95% and Nick Horswell, a co-founder of PHD, has 5%.
Rubins knows Saxton's recruitment firm because PHD has been a client. She previously worked with him at PHD where she spent four years.
Although she will hand her title of chief executive to Rubins and revert to founder, she said she will not step back from running the business and will work "five days, rather than six days" a week.
Rubins will be "a proper partner who can challenge me as a founder to move into new areas", Saxton said. "We want to grow the business and have some really ambitious plans."
Saxton said geographical expansion is another opportunity for The Lighthouse Company, which already generates about 20% of its revenues in the United States. Clients include Facebook, Snapchat, Channel 4, News UK, Hearst, Havas, MEC and The Guardian.
Rubins said he was proud of his time at PHD during which it won Agency of the Year twice at the Media Week Awards, including in 2016, and featured in the Sunday Times' Best Companies To Work For.
"I'm most proud of the team I've built, both retaining and acquiring talent," he said.
Rubins said he was not fed up with agency life: "The business is changing. All agencies have had to change. It doesn't mean I'm dissatisfied with what's happening.
"I've had a number of approaches along the way and never been interested in leaving before."
The Lighthouse Company has a core team of 22 staff compared to PHD UK's 296-strong team.
Rubins admitted his move to Saxton's firm might come as a surprise to the media industry but "I hope it's a nice surprise", he said. "I don't think anyone will say they're shocked given my interest in talent and our history of working together."