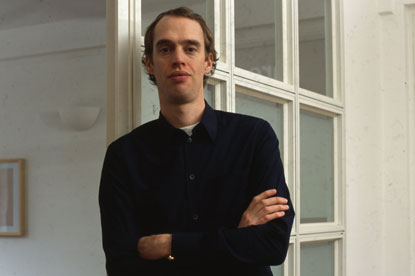 Cooper will be the interactive creative director at the agency's New York office, putting an end to his current consultancy role with Dare.

Dare had re-hired Cooper, who worked for the agency as a creative director between 2005 and 2007, in December last year, with a brief to scope out the New York market.

While the Cossette Group-owned Dare insists its plans for a New York Office will still go ahead, they have admitted that the task may take longer than initially expected.
Lee Wright, the managing director at Dare, said: "James has been helping us look at what an expansion to the US might look like. This work is still ongoing but we are not close to launching there. At the same time, James has been offered a great job & we fully understand his decision to take it."

In his new role, Cooper will aim to make digital an integral part of campaigns for Saatchis' accounts. He will report to Gerry Graf, the chief creative officer of Saatchi & Saatchi New York.

Graf said: "James is an incredible creative director. He's won all the awards and stuff, but, more importantly, he thinks like no-one I have ever worked with."

Before joining Dare, Cooper's career included a stint at Agency Republic as the creative director on O2, the BBC and Smirnoff.