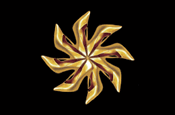 The awards, which took place on Wednesday, are the only ones to exclusively focus on female digital creativity.

Quemard won the top gong for the Sony Walkman Project, an online music collaboration which opened up the process of music making to consumers.

Cherie Matrix-Holt, an executive digital producer at Hyperhappen, came in second place for the BBC Culture Show, a website that launched the TV programme and tried to answer the question: What is Culture?

The panel also commended Rachel Bishop, a producer at Lean Mean Fighting Machine, for her work on three campaigns: Virgin Bets "Big Brother"; the Adventures of Nick Turpin for Samsung; and Non stop Fernando for Emirates.