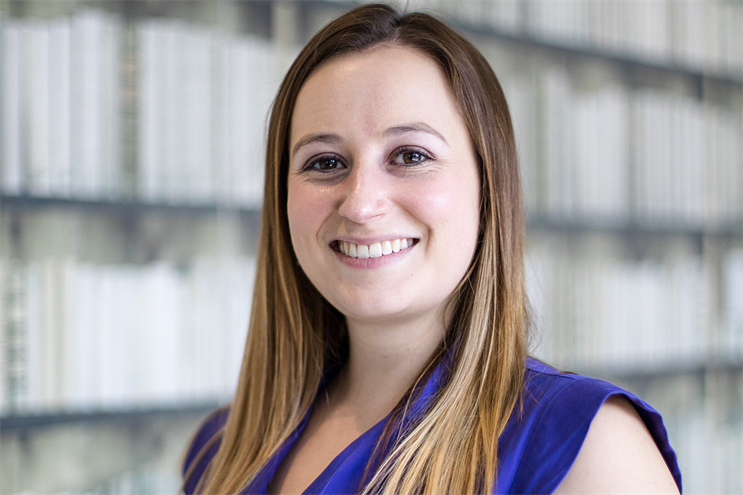 It costs more to acquire a new customer than to retain an existing one: most marketers intuitively know this, yet struggle to apply to their customer strategies.
This isn't without reason. Marketers are bred to think in terms of return on investment (ROI). Did a particular sale provide sufficient returns on the spend that went into creating the opportunity? That's how marketers measure customer interaction.
But this is no longer fit for purpose for marketers. We need a more sophisticated metric that accounts not only for short-term customer purchases, but for the value brought over a longer time.
Marketers talk about optimising for loyalty but how does loyalty fit into the conventional sales formula? The term 'loyalty' itself is misleading. Shoppers that make two low-value purchases or only buy during sales are loyal – but are they valuable?
Retention is more appropriate – encouraging customers continually to do business with you, buying more and more often. Optimising for retention requires a more sophisticated measure than ROI. It needs Customer Lifetime Value (CLV), which is a dynamic approach that calculates the total value a consumer brings to a company over time. It unifies your customer data, measuring across the full customer journey, helping you to create personalised customer engagement strategies.
CLV promises to be the marketing metric of the future. Using CLV, you can allocate your resources intelligently, spending more on your highest-value customers who warrant more marketing and CRM spend. By optimising investment, you're better placed to drive further growth.
Old dog, new challenges
CLV is not a new concept. So why isn't every organisation measuring and optimising their programmes like this?
To find out, in 2018 and 2019 we surveyed marketers and business leaders from a range of medium- and large-sized enterprises on the extent to which CLV has become ingrained in their marketing approach – and how use of the metric has evolved.
General awareness of CLV remained uniform but there has been an increase in those who identified as having high awareness (43% in 2019 v 34% in 2018) and in organisational efforts to monitor CLV (32% v 24%).
We also found an encouraging level of agreement on the benefits organisations were gaining by using CLV, including customer retention, sales and brand loyalty.
But our survey revealed insights around three major gaps organisations must overcome to make best use of the measure.
The business gap
This gap relates to a siloing of CLV strategies, reflected in an inability to bring all stakeholders on board with the measure.
According to our 2019 survey, while most respondents (55%) felt their organisation had a good understanding of CLV, there was a noticeable 50:50 split between respondents who saw CLV as a high business priority and those that thought it was unlikely to become a priority in the next year.
Two thirds of respondents said their organisation could monitor CLV better, with specific business challenges identified including unsophisticated strategy (20%), lack of senior buy-in (20%) and organisational siloes (17%).
The results highlight the need to get buy-in from senior business leaders and department heads if CLV is to become a company-wide endeavour.
The data gap
The data gap involves challenges around finding and using the data necessary to create a complete picture of CLV. Criteo's research suggested that UK marketers are generally sophisticated in their use of data, but there are significant challenges in getting full value from customer interactions and behaviour.
Key data barriers include tracking customers cross-device (30%), inability to collect data due to users not being signed in (23%) and an inability to track single-use products (21%).
The skills gap
The skills gap refers to a struggle to retain the appropriate in-house talent, or engage the external support required to put CLV into practice.
The research showed skills as a common pain-point: 40% of respondents said their organisation lacks in-house skills to monitor CLV, 27% find it too complicated to monitor and nearly one in five are unable to implement their learnings.
Scarcity of talent appears to be an issue across all enterprises but was particularly pronounced among larger businesses (500 or more employees).
With heavy data demands, such organisations are commonly having to entrust parts of these decisions to inexperienced people, risking of hindering progress.
Bridging these gaps
Addressing these three areas is a long-term endeavour. It requires marketers, senior management and lines of business heads to work together to increase organisational awareness and make CLV an actionable way to monitor and enhance relationships with existing customers and prospects.
It demands that they look beyond the short-termism and broad brush strokes of ROI and consider the long-term prospects of each of their customers.
In our latest report, 'Is ROI Dead: The State of Customer Lifetime Value 2019', we investigate these gaps in greater depth and offer recommendations for how you can begin to tackle them in your organisation. Download the report here to begin finding your best customers.
---
Elizabeth Brennan is director, account strategy & sales, UK at Criteo