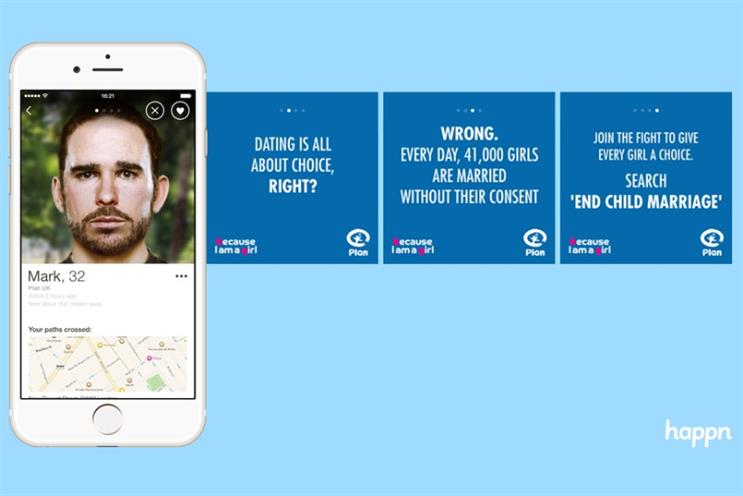 Plan UK took over the app's feed for a day, meaning 400,000 lonely hearts in London were presented with just one match, Mark, over and over again through their timeline.
Connecting with Mark's profile brought up a message that read: "When we're free to date whoever we like, it's hard to imagine only having one option.
"So whether you like Mark or not, he's sticking around."
The charity wanted to highlight the way child marriage affects 15m girls around the world every year.
Brand: Plan UK
Agency: JWT