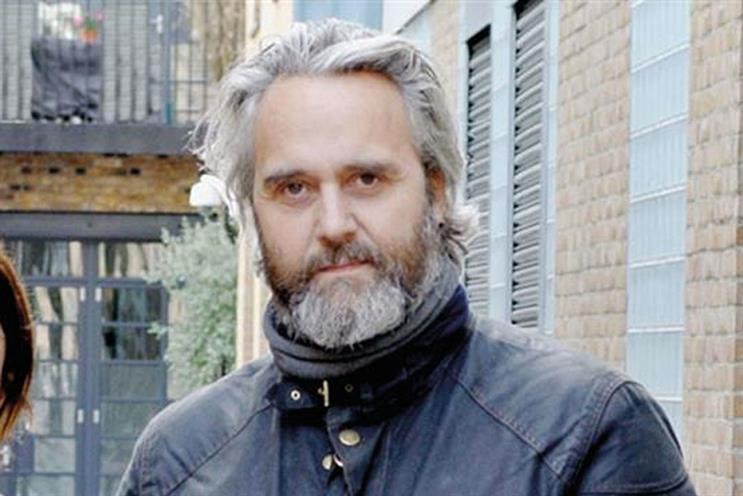 The agency was told today that Buonaguidi would leave the role of chief creative officer later this year to launch UNLtd-inc, a company that offers "creative business solutions and investment to start-up businesses".
CP&B is now on the hunt for a new chief creative officer, with Buonaguidi to stay until at least July while a replacement is sought.
Buonaguidi co-founded Karmarama in 2000 alongside Naresh Ramchandani. The duo met at HHCL & Partners in the early 90s, became joint creative directors of Chiat Day in 1993 and went to co-found St Luke's in 1995.
Karmarama was sold to Accenture at the end of last year. At the time of last year's sale, Karmarama's parent, Karma Communications Holdings, was thought to be valued at as much as £50m, or around one-and-half-times its annual revenues of £32.7m for the 2014/15 financial year.
Ramchandani left Karmarama in 2005. Buonaguidi stayed for another nine years and retained a stake in the business. He left in 2014 to set up a creative free school and Acme, a makers' studio-style venture.
Buonaguidi said: "I've had a great time at CP&B, there's an entrepreneurial creative energy here that keeps the place buzzing. It will be a lucky person who gets to take on the creative helm."
"Right now, we see a huge opportunity for a nimble, independent creative organisation like UNLtd-inc to partner with like-minded, progressive and entrepreneurial start-ups that need but cannot afford the costs of traditional creative agencies and management consultants."
After joining CP&B in 2015, Buonaguidi implemented a flat creative structure, (similar to sister MDC Partners agency Forsman & Bodenfors), in which each of its five creative teams is responsible for its own accounts and pulls in other creatives as and when needed.
Buonaguidi was personally responsible for the Letgo creative business. The agency had 14 accounts by the end of 2016.
Arjun Singh, CP&B's director of operations, is joining Buonaguidi to launch UNLtd-inc. Before joining CP&B, Singh was responsible for managing creative operations, software engineering, user experience and production at Karmarama and Fallon.
Richard Pinder, UK and international chief executive at CP&B, said: "Dave's next step is very much in line with how CP&B sees the world, putting creativity at the heart of business strategy.
"No surprise then that we'll be staying close to him as things move forward – not least as he helps us find the right person to step into his shoes".