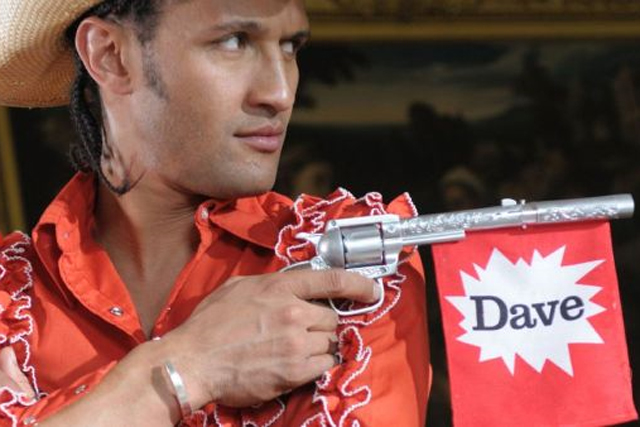 From today the two-for-one deal will be offered to Sun readers who collect the vouchers printed in the paper. From July the promotion will also become available through the Dave website (www.joindave.co.uk).
A digital campaign is running across the Dave website, email and social media platforms, and PR and promotional material at participating venues from 11 July to 30 December 2011.
The activity was devised by promotional marketing agency Mediator to build on 'Dave's Comedy Society: Live' – the series of Dave themed comedy events headlined by comedians such as Ardal O'Hanlan and Richard Herring.
Suzanne Cook, marketing manager for Dave, said: "'Dave's Comedy Society' is the perfect way to engage with comedy lovers. The two for one element allows Dave to give something back to the comedy community and offer an inexpensive night out when disposable income is limited."
Venues involved in the deal include Funhouse Comedy, Jongleurs and Highlight. A spokesman for Dave said comedy fans will benefit from an average saving of £10 on performances from high-profile comedians and new talent.
Caroline Brosnan, senior account director at Mediator, said: "'Dave's Comedy Society' helps position Dave at the heart of grassroots comedy by supporting and celebrating the great nights Britain has to offer."
UKTV positions Dave as the "home of witty banter" and increasingly commissions new comedy shows, such as 'Dave's One Night Stand' and 'Jo Brand's Big Splash,' to accompany programmes from the BBC archive.
Steve North, Dave channel head at UKTV, said: "Alongside our high-profile comedy commissions, this fantastic marketing initiative reinforces Dave's stand-up credentials at a grass roots level. It perfectly compliments our first foray into live gigs, while driving new talkability and a deeper engagement with the Dave brand itself."
UKTV is jointly owned by BBC Worldwide, the commercial arm of the BBC, and telecoms and TV provider Virgin Media.