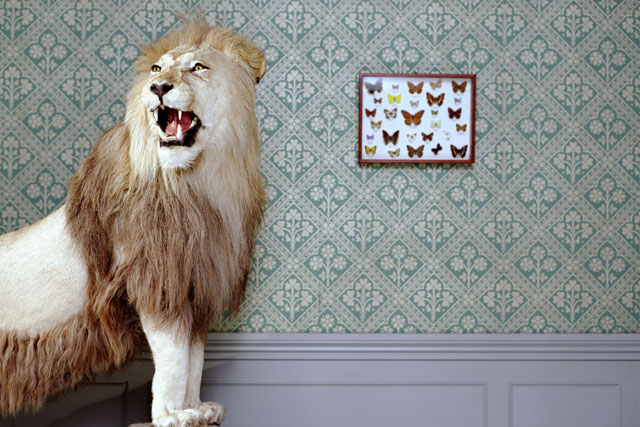 The gigs, called 'Dave's Comedy Society: Live', tie in with its 'The home of witty banter' tagline and will feature a line-up of comedians who have appeared on the channel, including Alun Cochrane and Richard Herring.
The idea is to create a 'Dave experience', to make the audience feel as though it is 'genuinely entering Dave's world' rather than simply attending a comedy event sponsored by the channel.
The venues will evoke Dave's idents by featuring props such as flocked wallpaper, gold picture frames and stuffed animals, and a man riding a penny-farthing. There will also be a dressing-up box for gig-goers who wish to pose for souvenir photos.
Dave has initially planned four shows at the Bloomsbury Theatre in London. They will take place on 18 April, 23 May, 13 June and 18 July.
'Having created a network of evocative multi-platform brands, our ambition has always been to capitalise on this momentum and stretch some of them beyond TV,' said Julia Jordan, executive director, business and operations, at UKTV.
'Not only does this open up new revenue streams, it also extends our ability to play an increased and more meaningful role in our consumers' lives,' she added.
Tickets for the first four events, which will not be televised, are available from the venue and the Dave website. Later gigs may be shown on the channel.
UKTV G2 was the first channel to lose the UKTV prefix when it rebranded as Dave in October 2007. Its success prompted the rebrand of the other nine UKTV channels.
UKTV is jointly owned by BBC Worldwide and Virgin Media; much of its content is archive BBC programming. However, since its launch Dave has expanded its original commissioning with shows such as comedy panel programme Argumental.
The broadcaster has lodged an appeal with the European Union against the decision that it could not register the word "Dave" as a trademark following opposition from Dave, the Engine-owned branding consultancy.