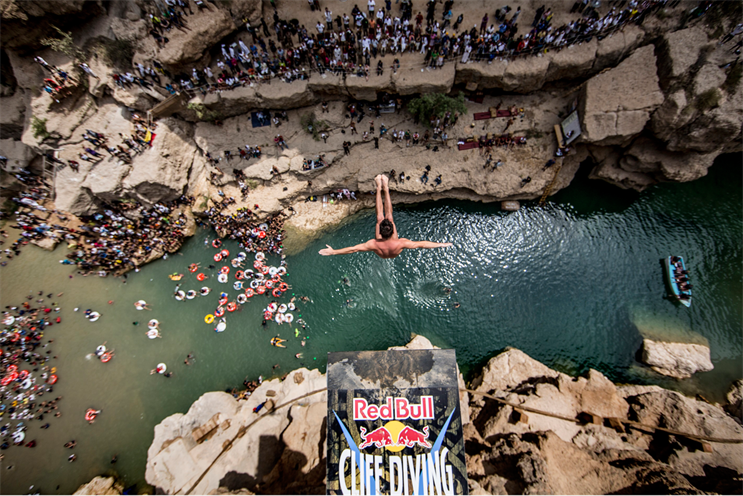 Each one-hour episode will be shot in a different part of the world including Lima, Paris, Seattle, Sofia and Turin. The sports presenter Ed Leigh will present live from each race.
The contest involves teams of amateur racers designing and building vehicles and racing them downhill. A one-off show about last year's race in London, which was held at Alexandra Palace, attracted more than 536,000 viewers.
Dave has also commissioned a third series of Red Bull Cliff Diving, which will run for seven episodes and be extended to 40 minutes each. The presenter Bonita Norris will be joined by the BBC Winter Olympics commentator Tim Warwood, and it will be shot in locations including Cuba, the US, Brazil and Ukraine.
Chris Gillett, the director of the production company UMTV, will continue to produce the Red Bull shows for Dave, working with the Red Bull Media House producers James Milnes and Paul Shepherd.
Dave will also broadcast the seventh series of Red Bull X-Fighters, which stars freestyle motocross riders.
Steve North, the general manager at Dave, said: "The Red Bull franchise continues to build year on year on Dave and, following the excellent performance of the wacky Soapbox Race last summer, Dave viewers will relish the opportunity to see how competitors from around the globe tackle the even more testing tracks."