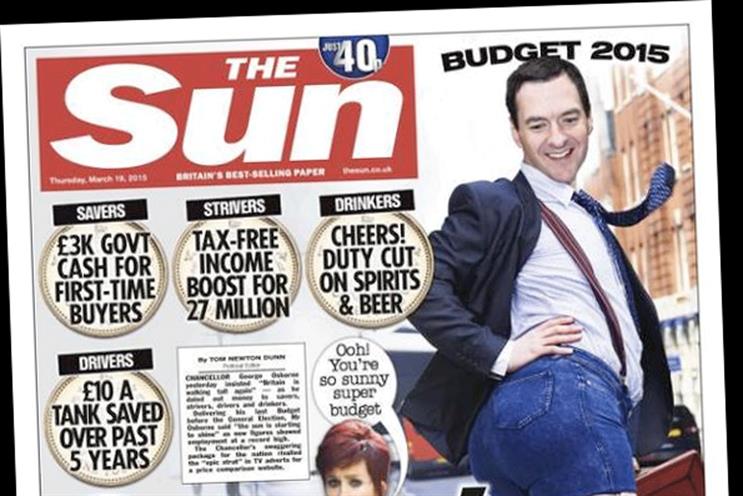 He said 89 per cent of advertising in the UK goes unnoticed even though people are exposed to 1,000 messages a day.
Trott explained that for any conversation or ad to work it needs to have impact, communicate and be persuasive, in that order.
He said: "You can't persuade me unless you have impact to get on my radar and you communicate it to me."
He used the example of asking his wife to make him a cup of tea. He said he needs to make an impact by getting her attention, communicate by asking her what he'd like and then persuade her by offering something in return such as putting out the bins.
Trott said there is one very important sentence that is never on a brief – "people must notice this advertising".
He said: "Everyone assumes the ad will be noticed just because it's done. That's why 89 per cent fails. We spend all our time on persuasive.
"It's advertising people talking to advertising people. Every department does it. Talking to punters is such a crude thing to do we don't want our strapline said at the end, we want our logo so small hopefully no one will see it.
"Because of that you've pushed creatives to one side, strategy and planning to one side and the punters have been left out of the group."
Trott added that ads need to be aimed towards "opinion formers" rather than "opinion followers". He explained that if you look at a group of men or women talking in a pub or coffee shop there will always be one person leading the conversation, who he described as the opinion former.
This means that there are more opinion followers than those who form opinions. So aiming an ad towards opinion formers is more likely to be successful as those people want to talk about something new. They will then influence the opinion followers.
Trott referred to The Sun cover featuring a picture of the man in the current Moneysupermarket ads. The paper replaced the actor's head with George Osborne's, alongside the headline "George's epic strut".
Trott said: "They must have got £10 million of free advertising by going to opinion formers. If you hit them once then they create more media by talking about it because it's new and fresh.
"That's why you need to take a risk."