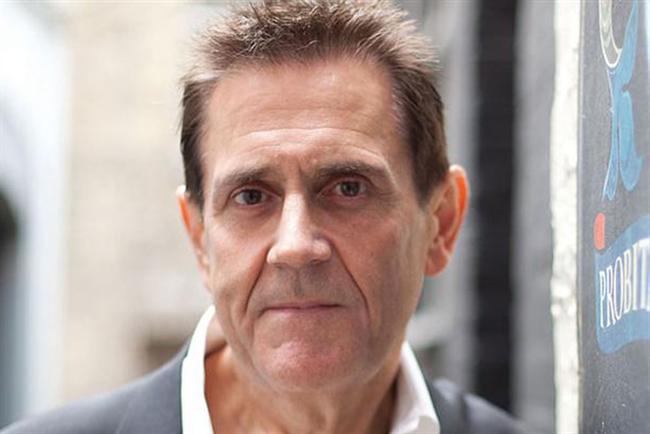 But not for the reason you'd think.
You'd think it would be difficult for him to choose the happiest moment of his life.
There must have been so many.
First he persuaded David Abbott to join him in his agency (which he says was like persuading Lionel Messi to join Millwall).
Fifteen years after starting their agency, Abbott Mead Vickers became the biggest agency in the UK.
They've remained the biggest in the UK for twenty years.
Their Guinness ad, Surfers, was voted the Best Commercial Of All Time by television viewers.
When they sold shares in AMV, it was over-subscribed 33 times, they needed to raise £6 million, they were offered £200 million.
These are just a few of the high points of an incredibly successful life.
You'd wonder which he'd remember as his happiest moment.
In fact it wasn't any of these.
Many years before, Peter was a youngster living in Southwark, a rough area in southeast London.
Peter, his sister, and his parents lived in a one-bedroom council flat.
It had no toilet, no bath, no heating or hot water.
Just one bedroom for all of four of them to sleep in.
His parents in one bed, him and his sister, head-to-toe in the other.
The toilet was outside and shared with all the other families.
The bath was a bus ride away, the public baths, and you had to pay.
They went once a week on Saturdays.
Peter's mum tried everything to get the council to rehouse them.
She constantly queued-up and pleaded for a new flat.
Eventually, after years of asking, the council said they had one.
The family went over to Peckham to look at it.
Peter says he still remembers when they opened the door.
The flat had an indoor toilet, in its own little room.
Incredibly, it also had a bath, in its own little room.
Unbelievably, it had three small, but separate, bedrooms.
Everyone could have their own bedroom.
Peter said that was the happiest moment of his life.
Watching his mum as if she'd walked into a palace.
Watching her as she walked round the kitchen just running her hands along the nice, clean, modern surfaces.
The flat even had hot water when they turned on the taps.
Peter said nothing in his life ever gave him quite the same thrill.
Everything else that happened afterwards was great of course.
But each achievement was a rung on the ladder.
That flat was a totally different ladder.
And that stuck in his mind more than anything afterwards.
It reminded me of the end of Citizen Kane.
When Orson Wells' dying words were 'Rosebud'.
And nobody knew what it meant.
The man who'd built the biggest media empire in America, one of the richest men in the world.
Two workmen are burning old forgotten remnants on a fire.
Wondering what, out of everything in his life, he could be referring to.
One of the things they throw on the fire is an old wooden toboggan.
The last shot in the movie is the name painted on the side of the burning toboggan: 'Rosebud'.
The thing that, as a child, had given him his happiest memories.
The thing he'd remember all his life.
As Bill Bernbach said "Simple, timeless human truths".