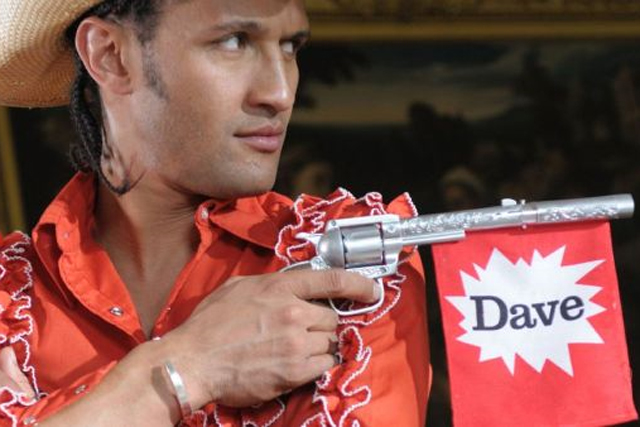 In January, the European Union's Office for Harmonisation in the Internal Market rejected an application from Dave, the TV channel, to register the name Dave as a trademark, after opposition from the branding consultancy.
Dave, the TV channel, was given two months to say whether it would appeal, and then two further months to submit its grounds for appeal. Dave submitted its grounds for appeal on 26 May.
The crux of the TV channel's argument is that OHIM's decision is based on a "fundamental misunderstanding" of the UK law of passing off and an "entirely wrong assessment of the factual circumstances".
Even if a trademark has not been registered, brands can still have right to a mark under the law of passing off, if they can prove the following three things: the mark is theirs; they have built up a reputation in the mark, and they have been harmed in some way by the other person's use of the mark.
In the original ruling, the branding consultancy was given rights to the name Dave in a wide range of categories. As it works with brands on TV activity such as product placement, it was granted rights in TV, even though it has never been a broadcaster.
David Cran, one of the IP partners at Reynolds Porter Chamberlain, said: "It appears that OHIM may not have applied the law of passing off correctly. You would expect the Dave Soho brand consultancy to have prior rights in relation to brand consultancy, but it is surprising that it was considered to have such broad rights, which even covered broadcasting.
"Passing off is an English law, rather than a European, concept and for it to apply, you generally need to have all three of the 'classical trinity' of goodwill, misrepresentation and damage. It is not clear that the public thinks, or would be likely to think, that the Dave TV channel and the Dave branding consultancy are related, or what damage would be caused.
"This case also reaffirms the importance of running comprehensive trademark clearance checks. It is often advisable to search for not only registered trademarks, but also unregistered rights that could be relevant prior to launching a brand, so any issues can be resolved at an early stage."
OHIM wrote to the branding consultancy on 9 June to inform it of UKTV's appeal and has given it two months to submit observations on the appeal.
A spokesman for the branding consultancy said: "The response from UKTV is part of the ongoing legal process and we are reviewing the developments with our advisors. We have nothing additional to say at this stage."
A spokeswoman for UKTV declined to comment.