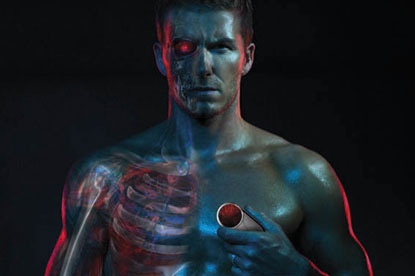 The Sun today reported that the LA Galaxy star would be pictured playing football on a Los Angeles beach.

The article said that Beckham was honoured to take part alongside Schwarzenegger, the former actor who is now the governor of California.

A source told the paper: "It shows the governor believes David is a big catch in getting tourists to visit.
Beckham has already starred in ads for Motorola, Adidas, Armani, Gillette and Pepsi."

Over the weekend, Beckham scored a free kick in a friendly against the European Champions League holders Barcelona.