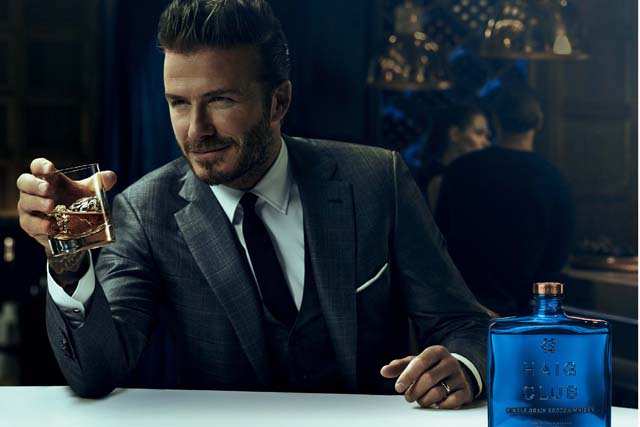 The whisky, which was developed by Beckham and his agent Simon Fuller alongside drinks giant Diageo, will now be available in bars, restaurants and retailers across the UK and will roll out in the next few weeks in China, South Korea, Vietnam, Malaysia, Singapore and the United States, expanding to additional markets in the near future.
To celebrate the brand's global launch, Beckham hosted a 'Haig Club' weekend on the outskirts of Edinburgh which was attended by friends, associates and his wife Victoria.
Beckham said he was "proud" to have been part of the launch of the whisky. he said: "I think we have made something really special.
"For me, it has meant understanding how whisky is made and enjoyed and then working with some incredible people to write a new chapter for Haig."
Kathy Parker, senior vice president, Haig Club, said: "Historically single grain whisky has been in the shadow of single malts and blended Scotch, but Haig Club represents a new direction in Scotch whisky, which brings single grain Scotch to the forefront."
Crafted at Scotland's oldest grain whisky distillery in Cameronbridge in Fife, the House of Haig can trace its whisky producing roots back to the seventeenth century, making the Haig family Scotland's oldest grain whisky dynasty.
An ad campaign created by Adam & Eve/DDB will break later this year to promote the product.