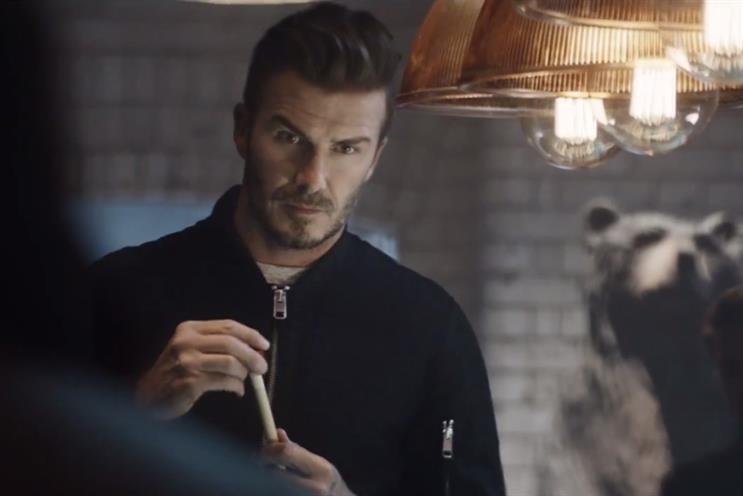 Marc Forster, who has directed films including Monster's Ball and Quantum Of Solace, shot the online ad.
The spot for the Swedish retailer is set in a pool hall and has Beckham seeing off a challenger with a physics-bending trick shot as The Heavy's What Makes a Good Man plays in the background.
Forster directed the spot through Tool. Suburbia and the Kent-based Strange Cargo were the agencies behind the campaign.
Beckham, said: "I am thrilled to continue and extend my collaboration with H&M by selecting my favourite pieces from this spring's Modern Essentials collection. Each piece is a new wardrobe classic that will update every man's spring wardrobe with great style. Marc Forster is one of my favourite directors."
The former England international has worked with H&M since 2011, when they partnered to sell an underwear range.

Forster added: "Most of us are familiar with David's innate sense of style and design, however it was his acute eye for cinematic storytelling that struck me during the filming of this campaign. He doesn't make H&M clothing look good, he makes it look great."