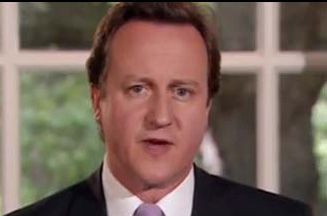 This morning following a speech to the Open University, Cameron will subject himself to questions via a CoveritLive blog and through question on Twitter tagged with #askdc.
The Tories have introduced a number of digital initiatives under Cameron and spokesman for online campaigning Jeremy Hunt. Most recently the party bought up words on Google related to the MPs expenses scandal in a bid to seize the initiative and show he is in tune with public anger over the issue.
Cameron has also suggested that members of the public should be kept abreast of legislation through text alerts on the progress of parliamentary bills and by posting proceedings on YouTube.