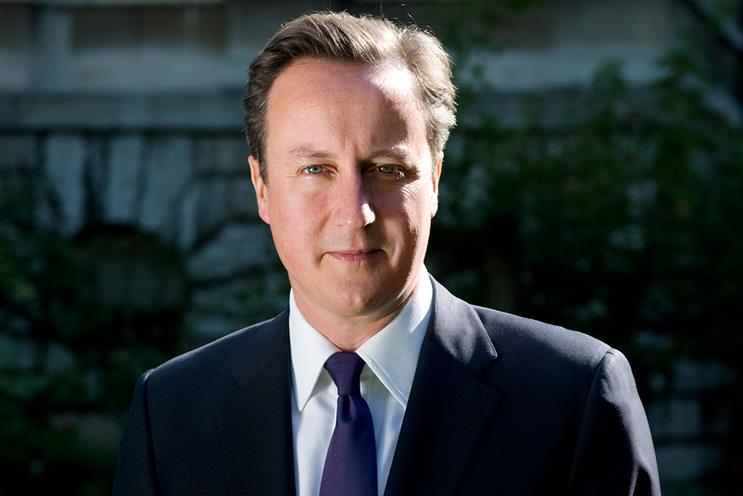 Prime minister David Cameron and the wider "remain" campaign have turned to M&C Saatchi as the rhetoric hots up on both sides of the European Union referendum debate.
The appointment signals a change in gear in the campaign to decide the UK's future in the EU. On Monday, Cameron used a speech to warn Brexit could put peace in Europe at risk.
M&C Saatchi takes charge of the campaign as almost 90% of agencies warn that Brexit would damage their company's prospects. An IPA poll found just 4% of respondents felt their prospects would be better if the UK left the EU, compared with 88% who felt their prospects would be better if the country voted to stay.
Britain Stronger In Europe, the cross-party campaign to keep the UK in the EU, has previously worked with a number of agencies, including Adam & Eve/DDB, which created its name and launch film.
The organisation has now appointed M&C Saatchi as its retained creative agency in order to focus its messaging over the crucial final six weeks.
M&C Saatchi handled the campaign to keep Scotland in the UK and its founders have 35 years of experience working with the Conservatives. A source from the "remain" camp told Campaign: "When it comes to political campaigning, M&C Saatchi's track record speaks for itself."
The agency's political activity has tended to focus on fear. M&C Saatchi was behind the "pocket Miliband" ad last year and its forerunner, Saatchi & Saatchi, famously created "Labour isn't working" in 1979.
Tom Firth, M&C Saatchi's managing director, said work would highlight the "powerful positive reasons for staying in Europe" and the "real dangers of Britain leaving the EU".
The relationship reunites M&C Saatchi with Edmonds Elder, the digital consultancy led by the former Conservative Party digital strategists Craig Elder and Tom Edmonds, which it worked with during last year's general election campaign. Edmonds Elder worked on the Conservative Party's successful Facebook activity in marginal seats.
In March Scotland's first minister Nicola Sturgeon called for people to make the positive case to remain in the EU because "miserable and negative fear-based campaigning isn't very effective", citing the Scottish National Party's upbeat campaigning as evidence.
At the time – in an indication of M&C Saatchi's likely focus – Tim Duffy, the chairman of M&C Saatchi Group UK, said the "remain" drive has no other option but to focus on the potentially negative ramifications of the referendum.
Duffy said focusing on the negatives of Brexit is "not fear mongering" and is instead the "right and appropriate thing to do".
Other agencies and industry figures, including Adam & Eve/DDB and representatives from WPP, will continue to feed additional ideas into the campaign.
The campaign is also expected to also appoint an additional agency to work on more tactical ideas such as youth marketing.