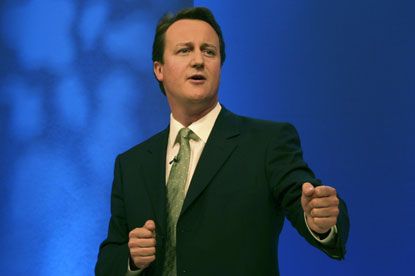 Cameron has his sights trained on Ofcom as part of a crackdown on the number of quangos in the UK.

He is set to announce that the watchdog will be stripped of its policy-making role in a speech to the Reform thinktank.

Speaking on BBC Breakfast, Cameron said
"Give Ofcom, or give a new body, the technical function of handing out the licences and regulating lightly the content that is on the screens."
"But it shouldn't be making policy, it shouldn't have its own communications department, the head of Ofcom is paid almost half a million pounds."
"We could slim this body down a huge amount and save a lot of money for the taxpayer."

Under the new Tory plans, Ofcom would stick to its technical and enforcement functions, losing its policy role.

The announcement comes after Liam Byrne, chief secretary to the Treasury, said the government is to review the efficiency of quangos.

He said the Conservative proposals included the creation of at least another 17 quangos.