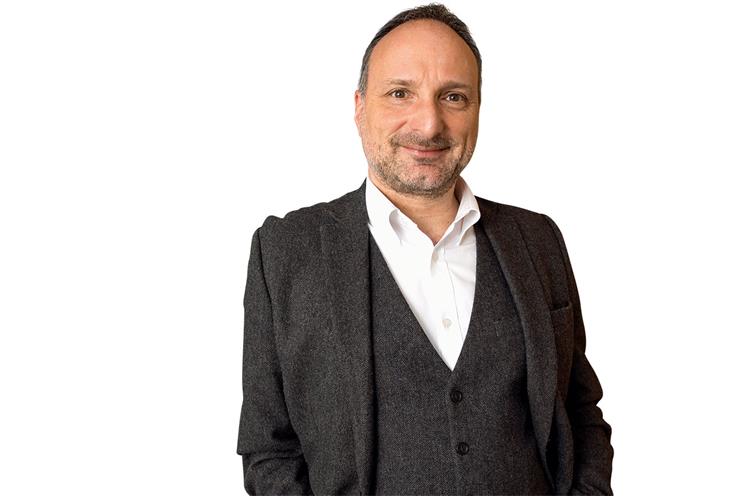 Until recently, I had a top job in media, a great salary and terrific perks. However, due to a recent restructure, I have been made redundant. I am so fed up and not sure I want to go back into media as I can't see the point. I will miss the skiing, golf and eating out. But, having been booted out, is there any point in me trying to get back in?
Did Johnny Castle give up when he was sacked by Kellerman's in Dirty Dancing? No. He went on to have the time of his life.
Did Rick Astley ever give up on his girlfriend? No. Although I've always found him a little rude when he comes over to the Emin household for drinks – especially when he leaves. He just walks out the front door. I did pick him up on this once and he insisted that he was "never gonna say goodbye". Rude git, I thought.
And I am also getting a little bored of him constantly sending me YouTube links of himself and then telling me I've just been "Rickrolled". I've no idea what that is but I think it happened to a friend of mine in Thailand once.
The first thing I would normally say to someone in your position is never give up. However, you have focused on the wrong things. It's all very well missing the perks of the job, but you seem to have ignored the very reason for working in media.
In most cases, it's the work itself that is the really rewarding part of the job.
We are in the fortunate position of being able to work on other people's businesses and find ways of helping them be more successful – whether it's by planning a sophisticated media campaign that is going to sell more holidays or soap power, or placing an ad for a charity and making sure it runs in the right place that will enable the charity to raise the most donations.
It's probably one of the most entrepreneurial jobs you can do without being an entrepreneur. We also get the chance to work on so many different brands and products. Importantly, media has gone from being a back-room "afterthought" to very much a "front of house" business.
As an example of how diverse this business can be, at the moment I am trying to develop a campaign to help promote an erectile-dysfunction product for a business that I am hoping will advertise on the TV channels that I work for. I'm not saying it's hard but, to be honest, I've not come up with anything yet. However, I'm working on it, and that's half the fun.
If you are still feeling flaccid towards resuming your media career, perhaps chat to a few senior contacts that you may have in the business. It would be a shame to leave and I bet you would regret it.
The industry is going from strength to strength – nobody puts media in the corner any more!
I have just bought a puppy and cannot bear to leave it at home. I asked my boss if I can bring it to work and keep it under my desk but he said absolutely not. He said no media company would let you bring a dog to work and this is the most ridiculous suggestion he has ever heard. I've told him I will clear up any mess and I'm sure it will be a nice addition to the office – the puppy is almost impossible not to stroke! How can I make him see sense and let me bring little Judgy to work? If I can't, I may have to give up work!
Very few companies used to allow pets in the workplace. I remember a colleague once telling me that she had a cocka-too in the office at her previous company and this had definitely made the working environment far better.
There have been a number of physiological and psychological research papers published over the years that have shown that employees who bring their pets to work have lower stress and blood-pressure levels than those who leave their pets at home. Employees with pets at work also took fewer sick days and, in some cases, showed higher productivity than employees doing similar jobs but were not allowed to bring their pets to work.
With many large and small companies now allowing staff to bring in their pets, perhaps your boss should give it a trial and see if he, too, can achieve an increase in productivity merely by having your dog in the office.
We have a dog in our London office and I have to say it does have a calming influence. It took a bit of time to get used to the snoring, the scratching, the unpleasant smell and the occasional poo found underneath a desk. However, she is now quite used to us and, to her credit, puts up with all our little unpleasant habits.